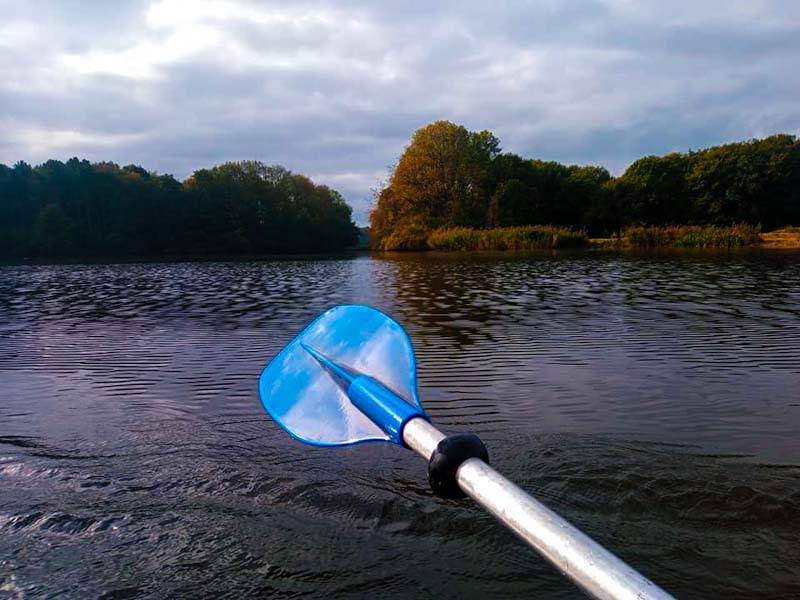 4 low-impact sports that I found really work (over a longer time)
Swimming. By swimming, the lungs, heart and muscles are worked out. Both the core and the extremities are getting a workout. Truth be told, swimming does take the effort to go to a swimming pool, so I list it first because the times I do go swimming, I instantly feel the difference in the arms and legs after a 1 kilometer swimming with breaststroke.
Rowing/paddling. Whether rowing and paddling in water or using a rowing machine, the entire body gets a workout. This inclues arms, torso and legs (as you push off with your legs). My preference is paddling because of the circular movement with the torso – Feels amazing to get the obliques! I found that my hips flexibility increased plenty.
Walking. Surprise, surprise. The simplest way, by walking from A to B, can increase fitness noticeably. When I walk, I combine longer strolls (3-4 km) with a break somewhere in-between. The larger benefit, I found, was when ensuring to walk at least one kilometer at a higher pace, and mixing it up with the slower walking about.
Yoga. The benefit with yoga is that it also improves your flexibility. I value this a lot as an IT professional, since much of my work is either sitting down or standing, in very fixed positions. I tried Ashtanga (but fell over, the headstand is just not my thing) and then realized my limitations by moving on to Bikram yoga. Simpler poses and in a hot environment with a humidity of about 40 Celsius. Finally, I moved to Hatha which is super beginner-friendly. And it enabled me to practise flexibility without too much stress on the joints.
..Over a longer time..
So why did I include this within parenthesis in the title? Well, just like consistency is key to overall fitness, with these low impact sports, I noticed the real benefits over a longer time. Both for strength and keeping the pace up.