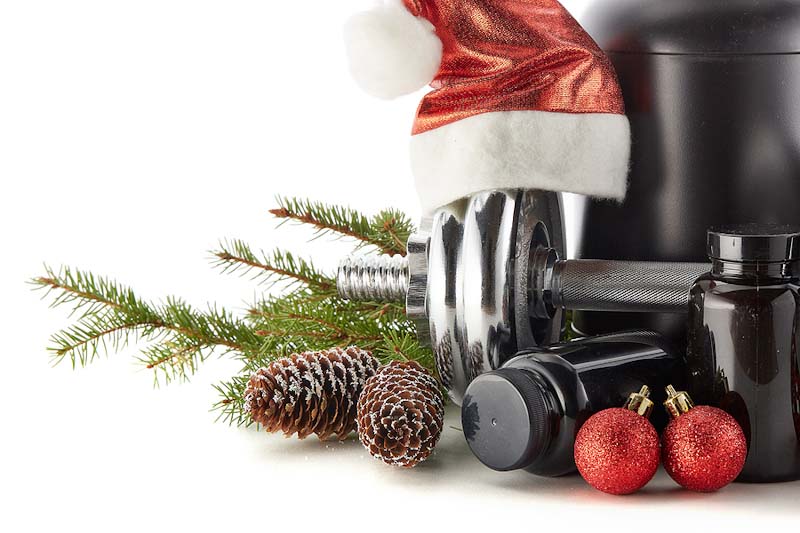 Four key ideas to enjoy the Christmas food and stay fit into the new year
Christmas is almost here again and for any IT professional who is keen on staying fit, this is a trying season of joy! You know what I mean.. All that delicious food can wreak havoc on any fitness regimen. And all it takes is for us to lose some our discipline or simply eat more calories than we spend with our fitness exercises.
But all is not lost, IT pro! Check out these handy tips for staying on top of your fitness regimen over Christmas and New Year.
1. Count your calories and allow yourself some extra calories. The key here is not to avoid all that Christmas food, but instead to keep count of how you are doing with the surplus calories. Just keep a daily calorie count, for instance, a simple text file in your computer or mobile phone which you add to over the course of day. Then reset it the next day. If you notice that you are constantly above a certain amount that you allow yourself (at your discretion), then it's time to cut back on the Christmas snacks and going for seconds, thirds.. and so on during the Christmas lunches and dinners.
Swap out the really unhealthy food
2. Is there some food that is very high in calories that you are willing substitute to substitute with something just a tad healthier? The advice here is to do an inventory of what Christmas food you have each year and which you find is your true weakness both in terms of amount that you eat and how much fat it contains.
Extend your cheat day – But not too much!
3. It's Christmas.. You might want to be rigid with your fitness routine throughout the year, but how about extending that weekly or monthly cheat day to 2-3 cheat days over Christmas Eve and Christmas Day? You might find that by giving yourself that reward and getting straight on your fitness program after, that it is easier to stay motivated.
Use the days to New Year
4. There is almost a week between Christmas and New Year. So if you feel strongly about getting fit straight at the beginning of the new year, it could be an idea to use those few days before the turn of the year to ramp up your fitness exercises again. This goes hand in hand with advice number one above.
More inspiration!
Also check out these low intensity activity tips for Christmas.